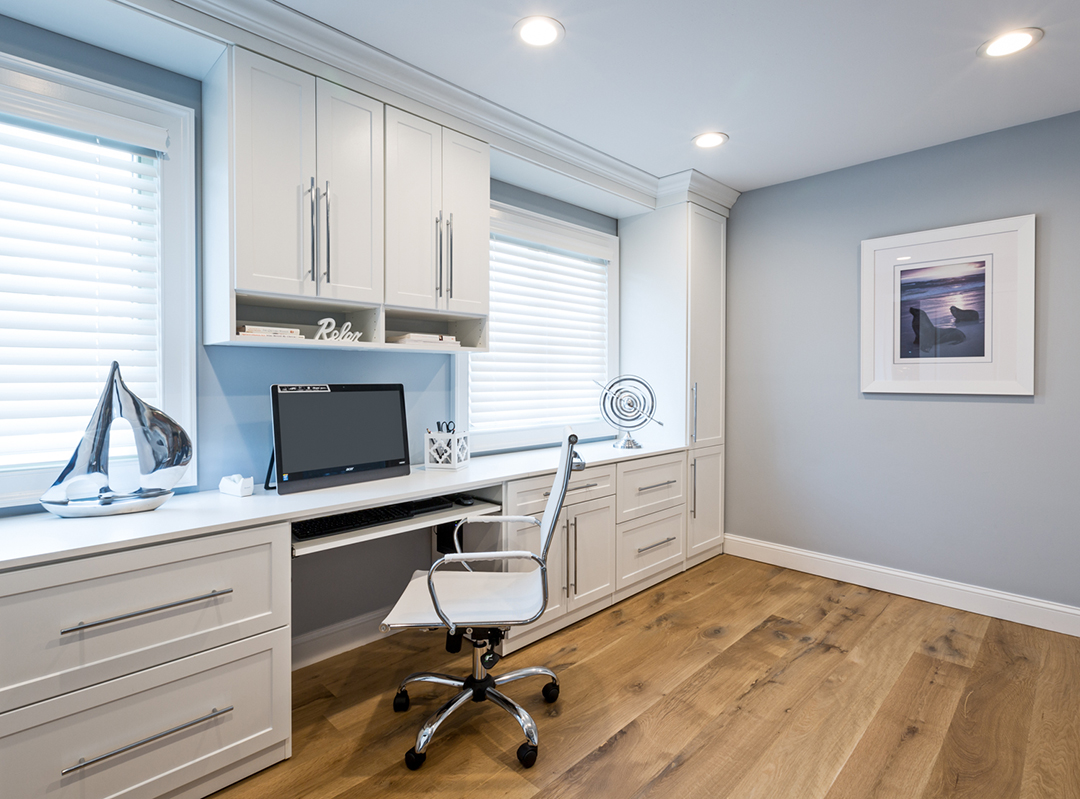 Start the day with confidence, in your organized Home Office!
Imagine your Home Office…spacious and orderly
The home office isn't just for working—it's a multi-purpose space and clutters quickly.
Symmetry CLOSETS redefines your space, making room for all your different roles. From the work day to bill paying, coloring books and photos, we'll help it fit with room to spare– ask us how.
Your home office will become a calming space–for a creative and productive day.
You can visualize your dream home office—with computerized 3D drawings
You'll know exactly what the room will look like, how the desk chair will fit, and where all your equipment will live. Request a meeting today.
Select the finish and style you love–our affordable, durable materials look great now and for years to come.
You'll love your new home office—get organized today.

"Voted by Houzz community as Best of Houzz 2018 for Customer Service "

"Angie's List Customers voted us Super Service Award Winners three years in a row."
Click here for your FREE home office design consultation.