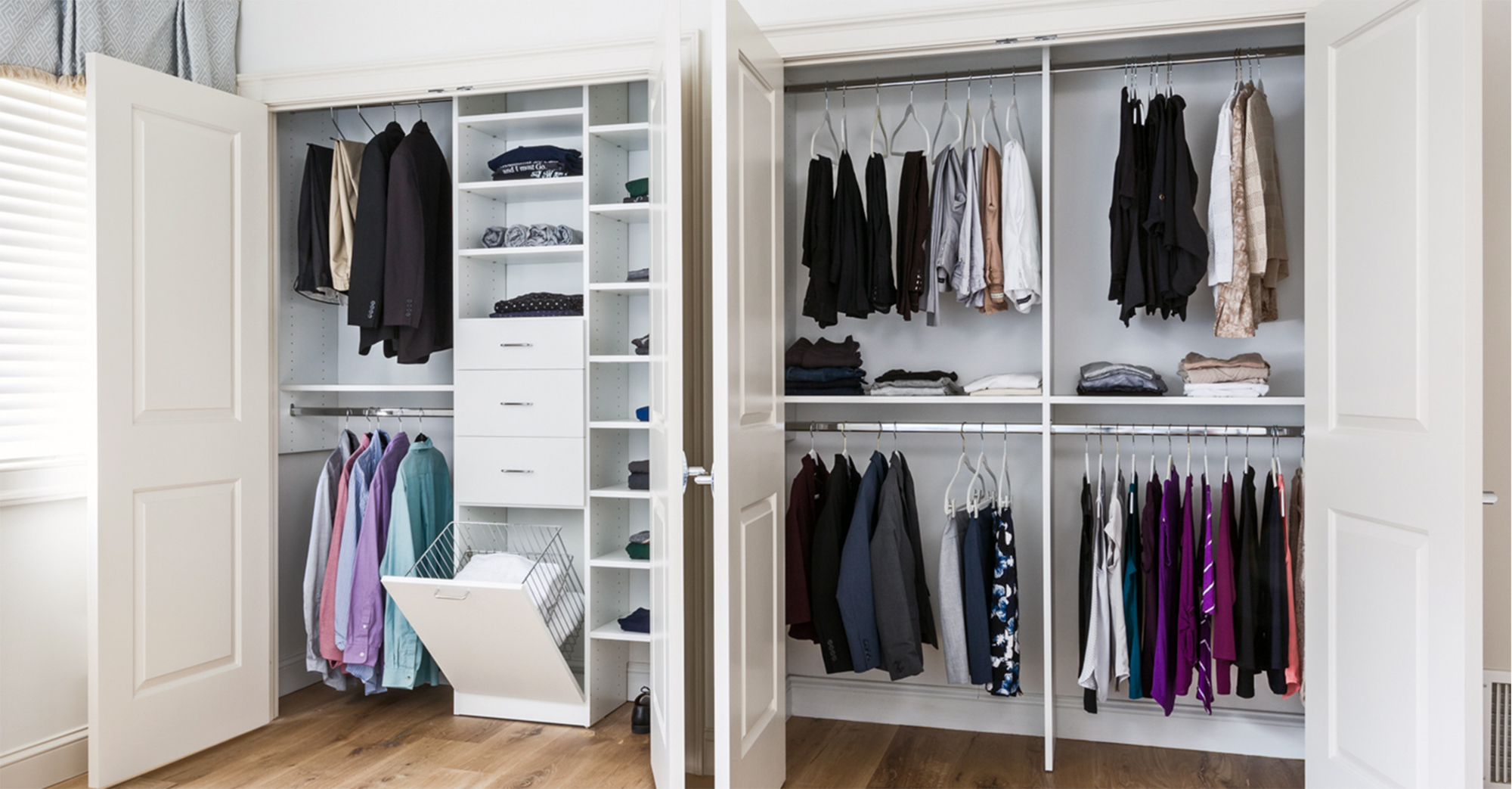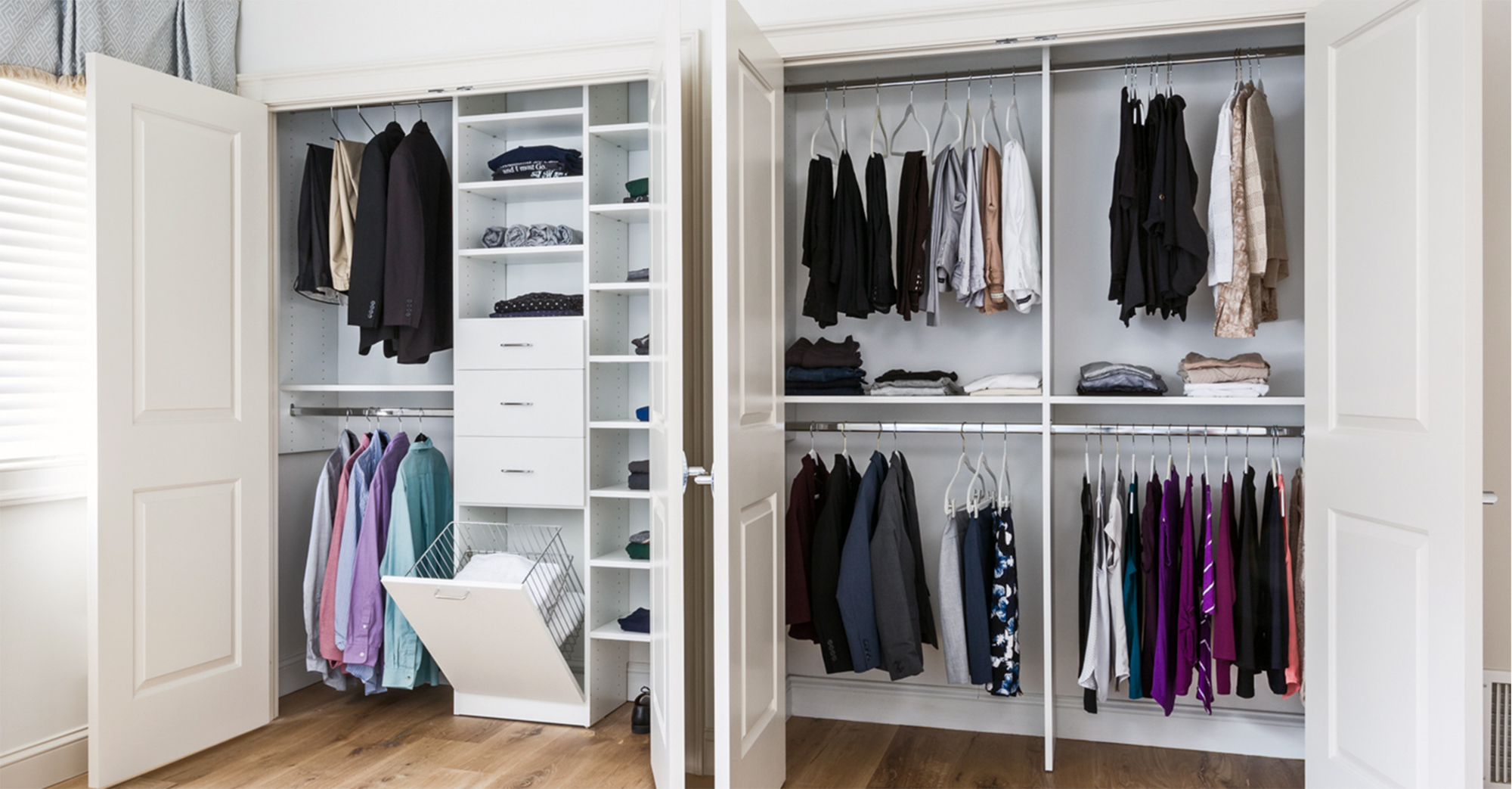 Main
Relax and Smile!
You're going to love your New Reach-In

At Symmetry Closets we always include:
> A complimentary consultation with our Designer
> A complimentary 3D rendering
> A custom solution manufactured in our NY factory
> A professional installation
Main
Relax and Smile!
You're going to love your New Reach-In

At Symmetry Closets we always include:
> A complimentary consultation with our Designer
> A complimentary 3D rendering
> A custom solution manufactured in our NY factory
> A professional installation
What can a reach-in closet do for you?
From daily clothing and coats, to pantry, utility and linen items—your reach-in closet is your everyday storage solution. Just add slide-out baskets, drawers, bins and specialized hooks, and a reach-in closet can do a lot for you. When it's set up properly for your storage needs, it makes your life easy.
Click the green hearts on the accessory photos below to build your wishlist and share with your designer and friends.
The Right Accessories Will Make All The Difference
Double Hanging
Double hanging provides lots of space for your every-day clothing while making room for other space-saving features, like built-in hampers, shoe storage and even jewelry drawers.
Häfele ENGAGE Closet Accessories:
ENGAGE is a system of sophisticated, yet flexible accessories which can be configured for practically any space. You'll have no problem finding your stuff in style with standard full-extension, soft close drawers and pullouts. Some of the personal touches available include jewelry and watch organizers, shoe racks, hampers and much more.
Visit our Closet Accessory page to learn more. >
Häfele Synergy Elite Closet Collection: 
Designed to coordinate with ENGAGE, the Synergy Elite collection includes tie hooks, scarf hooks, belt racks, valets, wardrobe rods, hooks and more. Available in a variety of finishes, we have accessories to fit any décor or style. Visit our Closet Accessory page to learn more. >