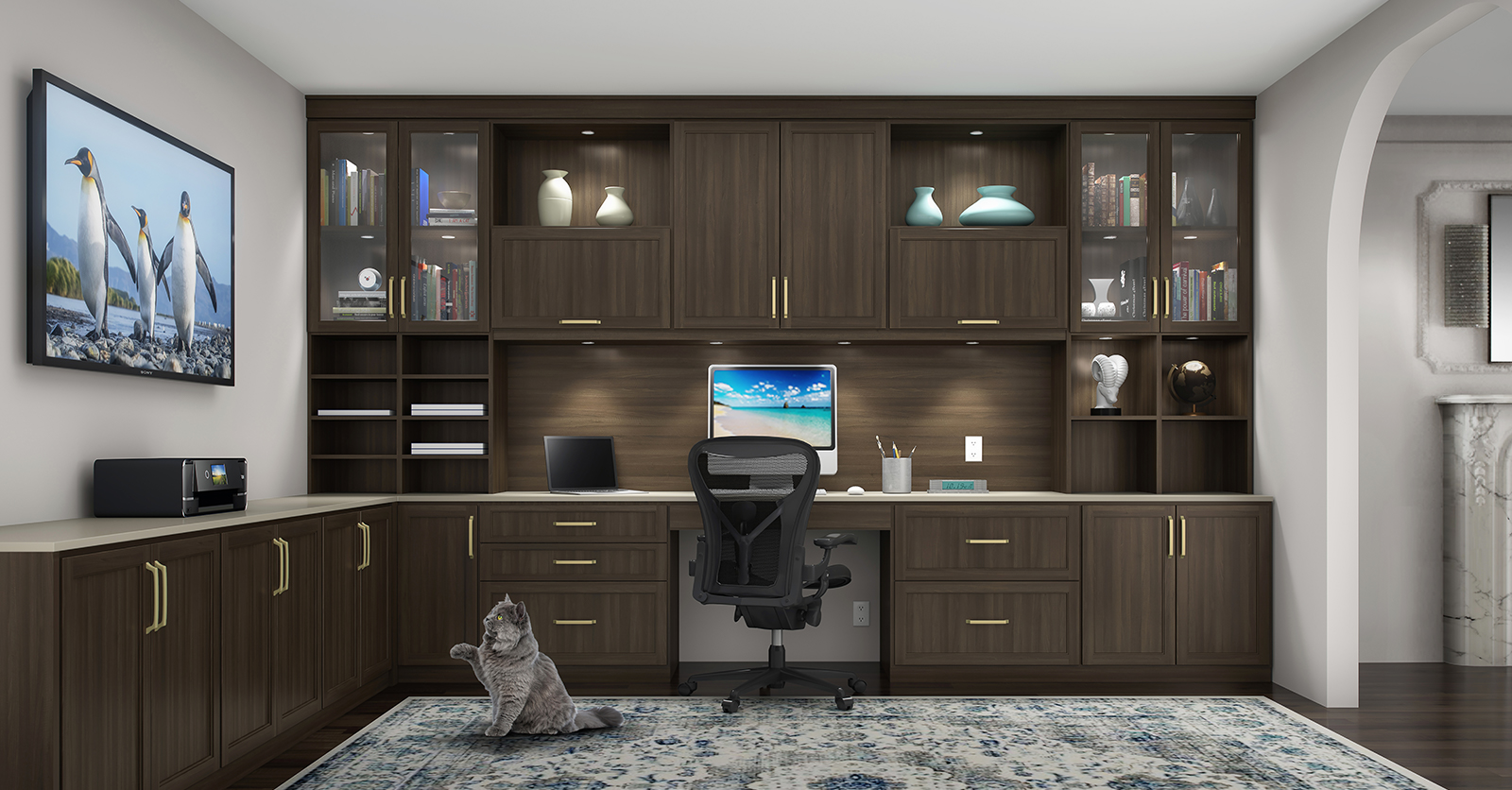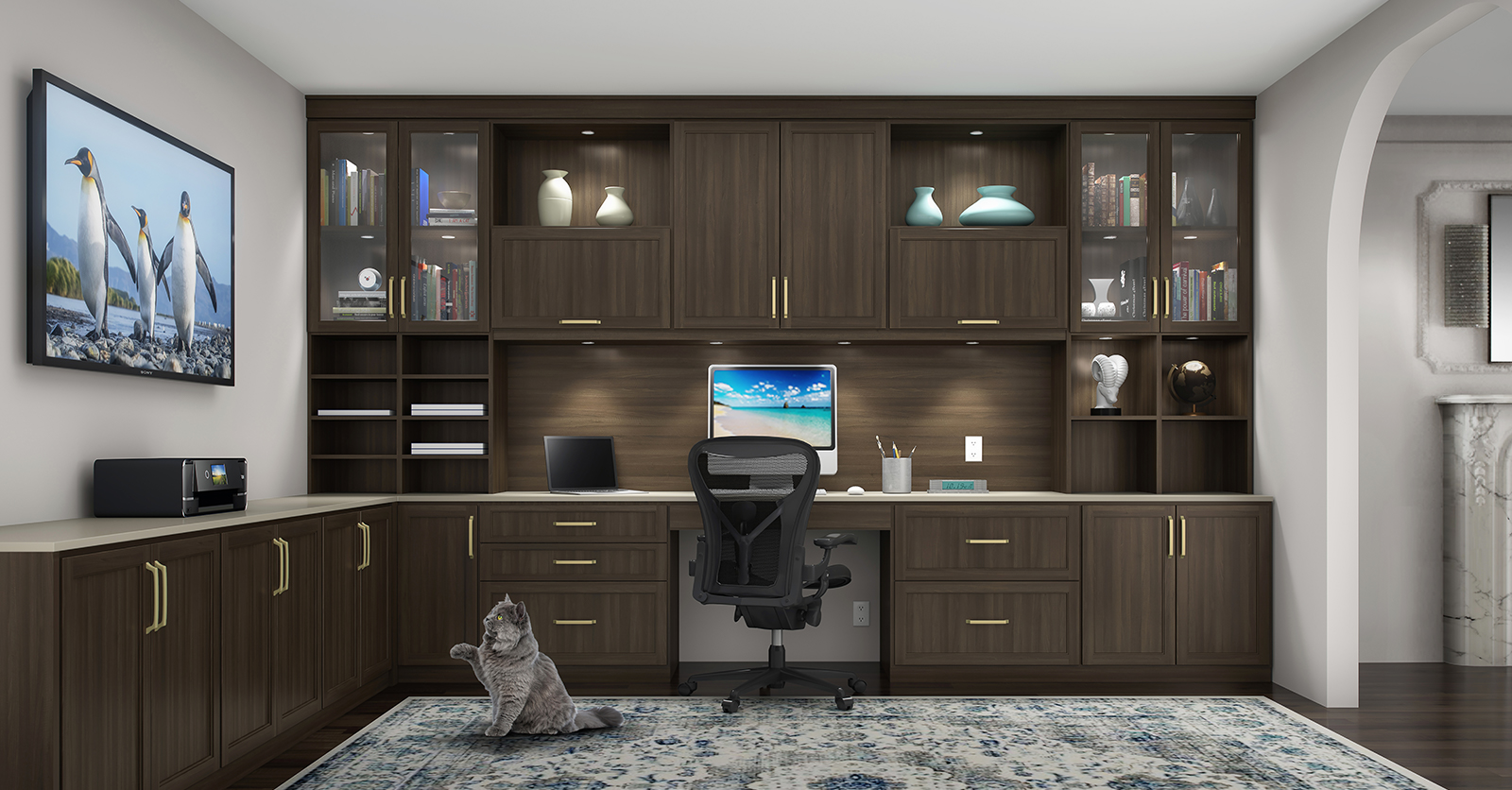 Main
Enjoy A Home Office Customized Just For You
At Symmetry Closets® we always include:
> A complimentary consultation with our Designer
> A complimentary 3D rendering
> A custom solution manufactured in our NY factory
> A professional installation
Main
Enjoy A Home Office Customized Just For You
At Symmetry Closets® we always include:
> A complimentary consultation with our Designer
> A complimentary 3D rendering
> A custom solution manufactured in our NY factory
> A professional installation
A Home Office: built for the way you work and designed for how you live
Your Home Office needs to look great, support your working lifestyle, and be easy to tidy up fast.  Showcase your awards, photos and books on open shelves, and keep your files, papers and supplies hidden away behind doors and drawers. So much more than a comfortable desk, a home office can double as a homework / school space, crafting zone, part time den, play space and more.  Whether paying household bills, video conferencing or inventing the next big thing—a well-designed home office is a calm space for a creative and productive day.
Click the green hearts on the color and finishes photos below to build your wishlist and share with your designer and friends.
Color and Finishes that Work with Your Home
Finishes
We use Tafisa material, made right here in North America, for our custom storage projects.  Sturdy and easy to care for, and conforming to the most stringent environmental standards, Tafisa engineered products are beautiful to experience. Available in a wide range of colors and finishes, from classic shades to newer textures with the look and feel of real wood, you will find the right complement for your décor and style.
Visit our Colors Page to learn more >

Accessories & Decorative Hardware
We feature Hafele hardware in our custom storage projects.  We love the state-of-the-art engineering and functional innovation of Hafele's products designed just for closets.  From the soft close drawer slides and hinges to the glamorous beauty of handles, hooks, accent lighting, shoe storage, jewelry trays, closet rods and more, we know that quality hardware enhances your custom storage experience.  Available in a variety of finishes that complement today's trends and will last for years to come.
Visit our Finishes Page to learn more>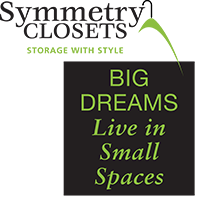 Walk-In Closets
Tips & Tricks from
Bonnie Reich
"We understand there is no such thing as a simple life, but a well ordered life is achievable through great design."