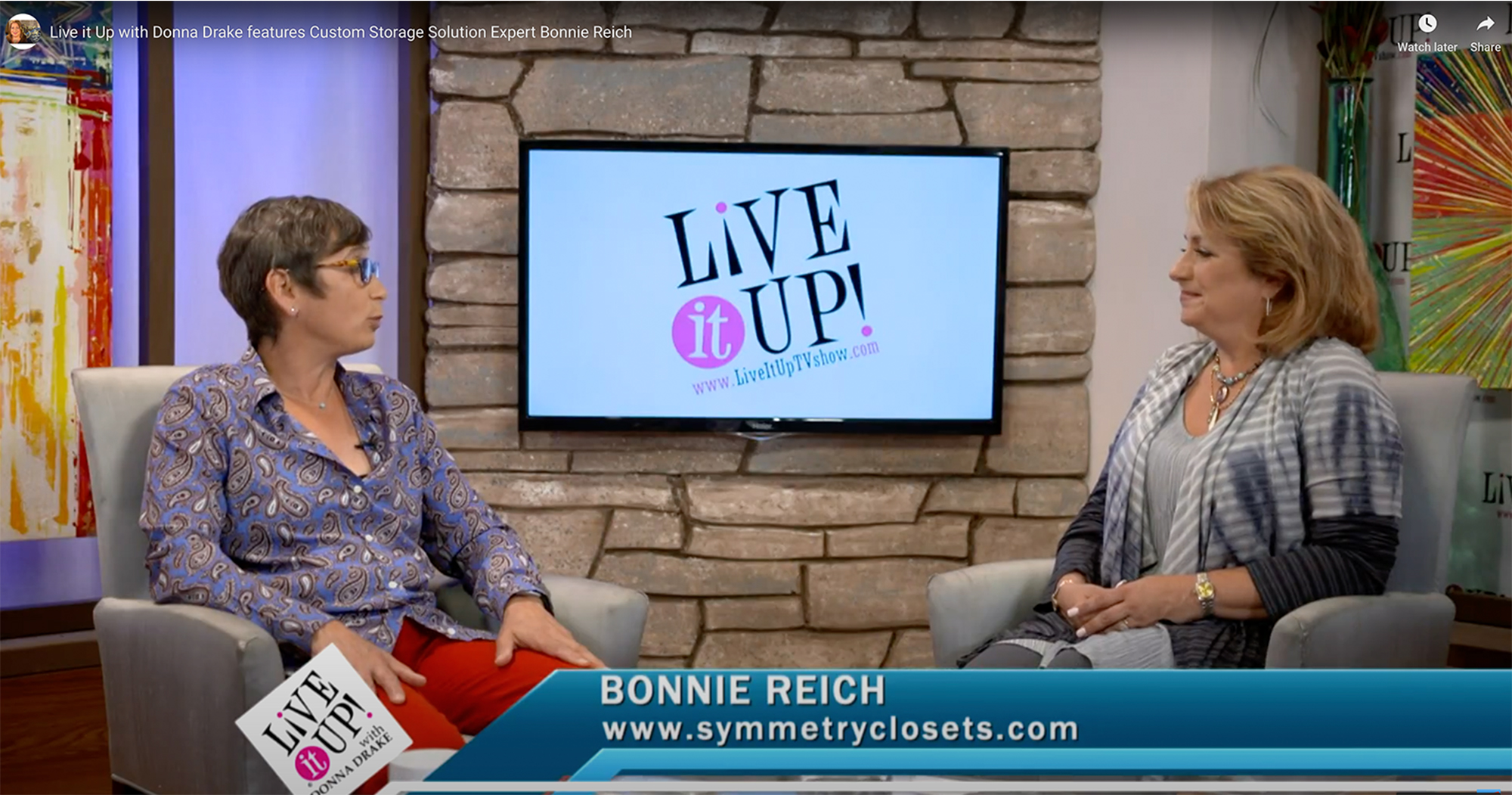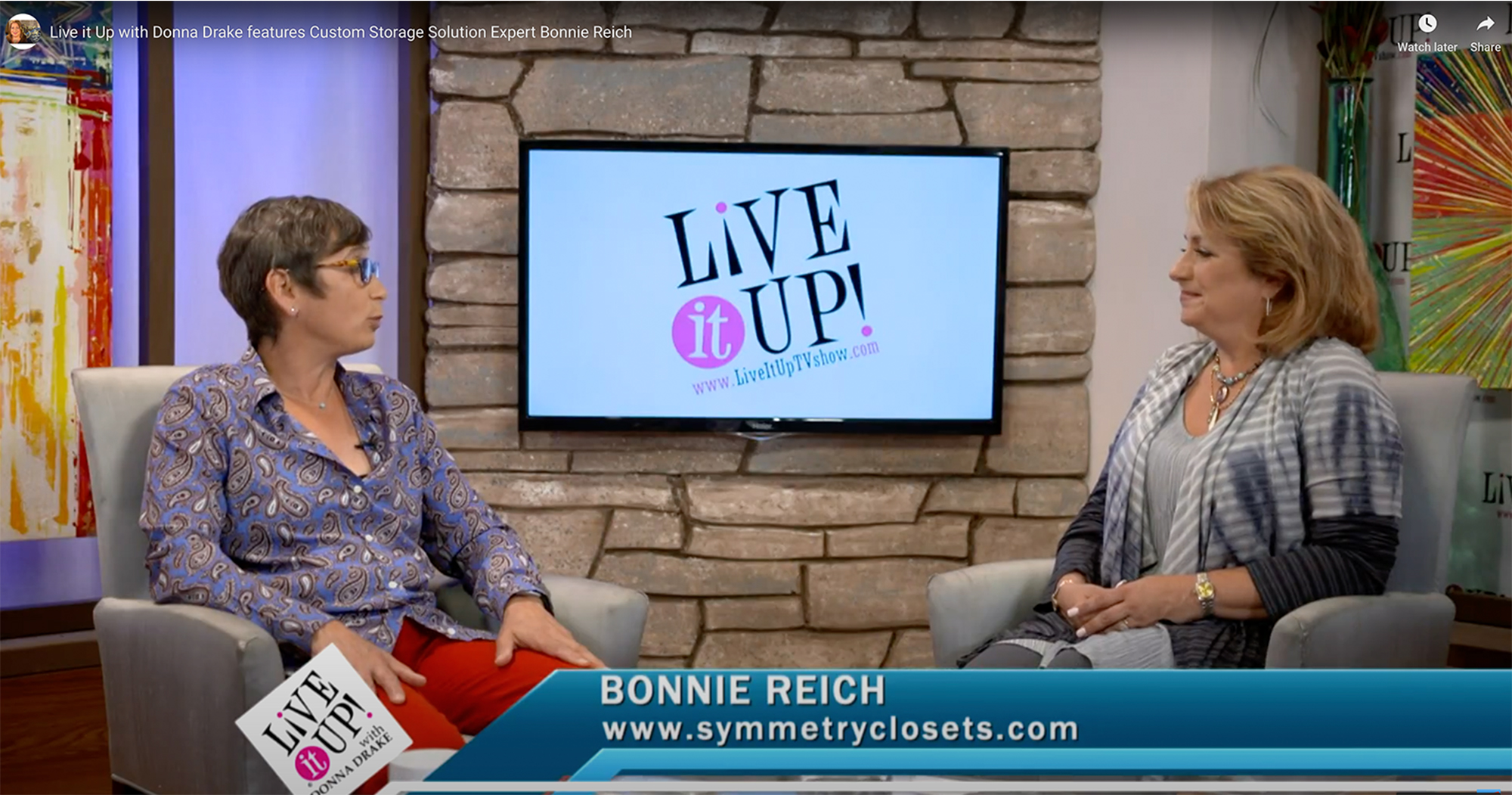 Main
At Symmetry Closets® we always include:
> A complimentary consultation with our Designer
> A complimentary 3D rendering
> A custom solution manufactured in our NY factory
> A professional installation
Main
At Symmetry Closets® we always include:
> A complimentary consultation with our Designer
> A complimentary 3D rendering
> A custom solution manufactured in our NY factory
> A professional installation
In the Media Serving Our Community
Over the years, we've been honored to be of service to our community. We're delighted to contribute to those who really need a little neighborly support and donate to local remodeling projects. Click the links below to learn more about our contributions to Habitat for Humanity, George to the Rescue (NBC), the Caumsett Foundation Showhouse, the Ronald McDonald House, the Veteran's Home Project (with Fairway Foundation, IDS LI, and NARI NY) and more.
As Seen On & Featured In:
Professional Organizers and Symmetry Closets Designers Amy Bluestone and Lisa Muscarella give tangible advice about how to create an incredibly organized pantry–like this one! By
Read More »
Jackie Pearsall Renovation, As Seen On: George to the Rescue, NBC
Paralympic Swimmer, Anastasia Pagonis, As Seen On: George to the Rescue NBC
Symmetry Closets on Halftime Howie
Symmetry Closets and Tara Byrne on the Halftime Howie Podcast
Our Interview on Live It Up!
Live it Up with Donna Drake on location for Swatched
George to the Rescue NBC: Office revamped for a local nurse.