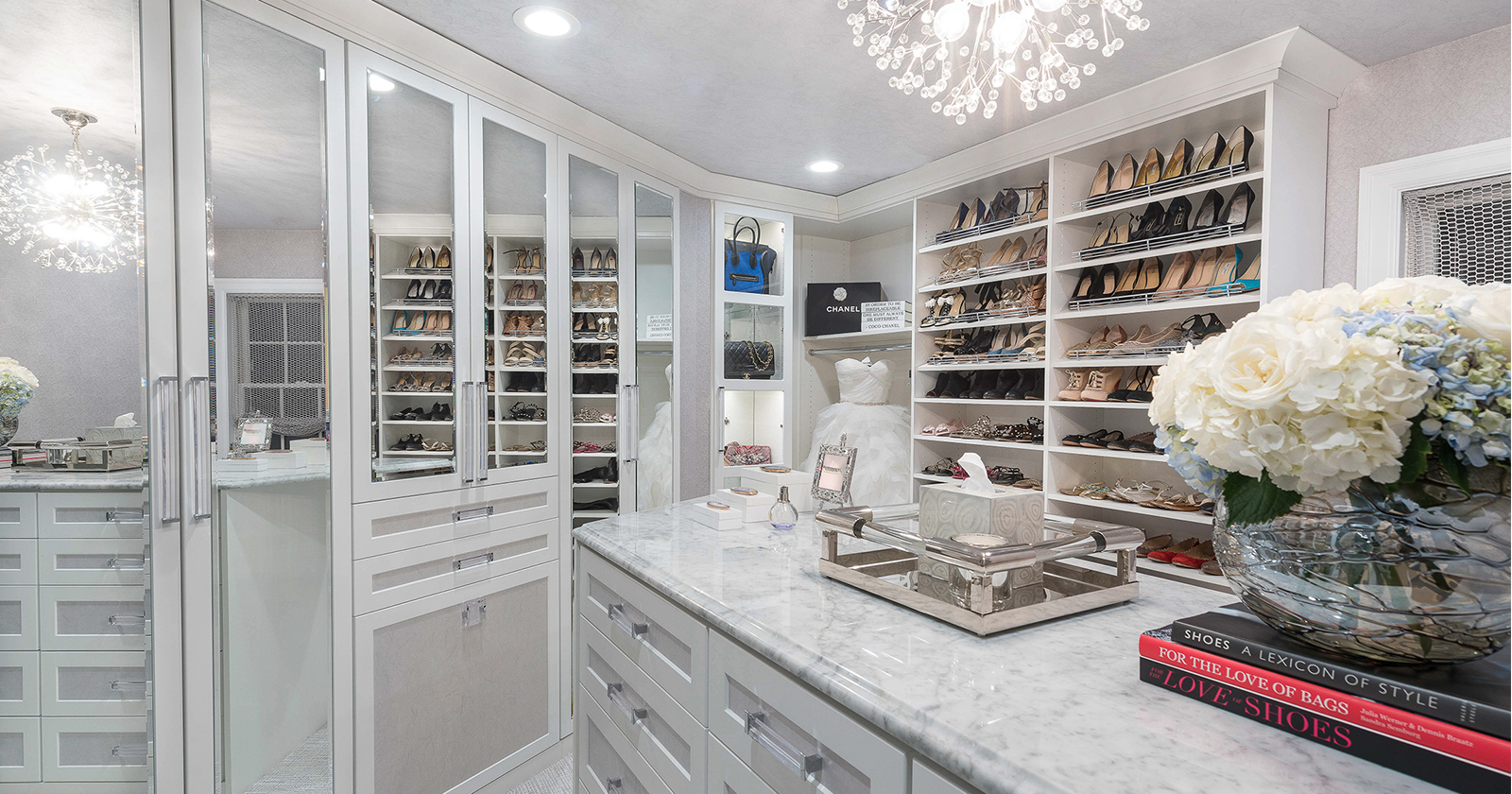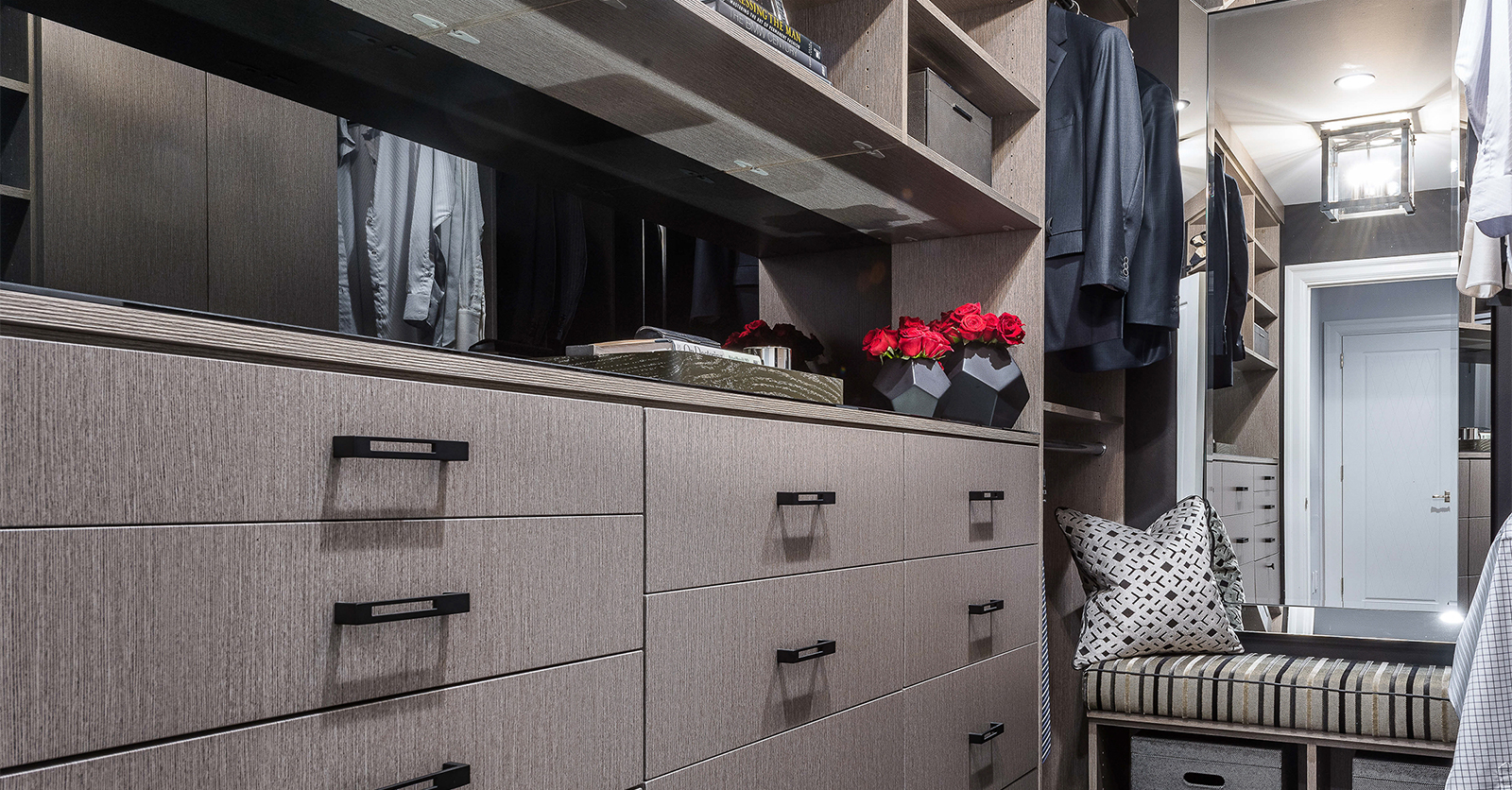 Main
Your Luxurious Custom Closet
At Symmetry Closets we always include:
> A complimentary consultation with our Designer
> A complimentary 3D rendering
> A custom solution manufactured in our NY factory
> A professional installation
Main
A Custom Closet Just for Her
At Symmetry Closets we always include:
> A complimentary consultation with our Designer
> A complimentary 3D rendering
> A custom solution manufactured in our NY factory
> A professional installation
Main
Optimized Storage For Him
At Symmetry Closets we always include:
> A complimentary consultation with our Designer
> A complimentary 3D rendering
> A custom solution manufactured in our NY factory
> A professional installation
Get ready for the day with confidence.
Select your outfit and put everything away with ease while you enjoy the custom closet–made just for you. Our experienced closet designers will make room for convenient and clever features, like built-in hampers and jewelry storage.  For a touch of luxury, include an island with drawers, a glass front display cabinet with accent lighting and a triple view mirror for the dressing room you've always wished for.
Click the green hearts on the accessory photos below to build your wishlist and share with your designer and friends.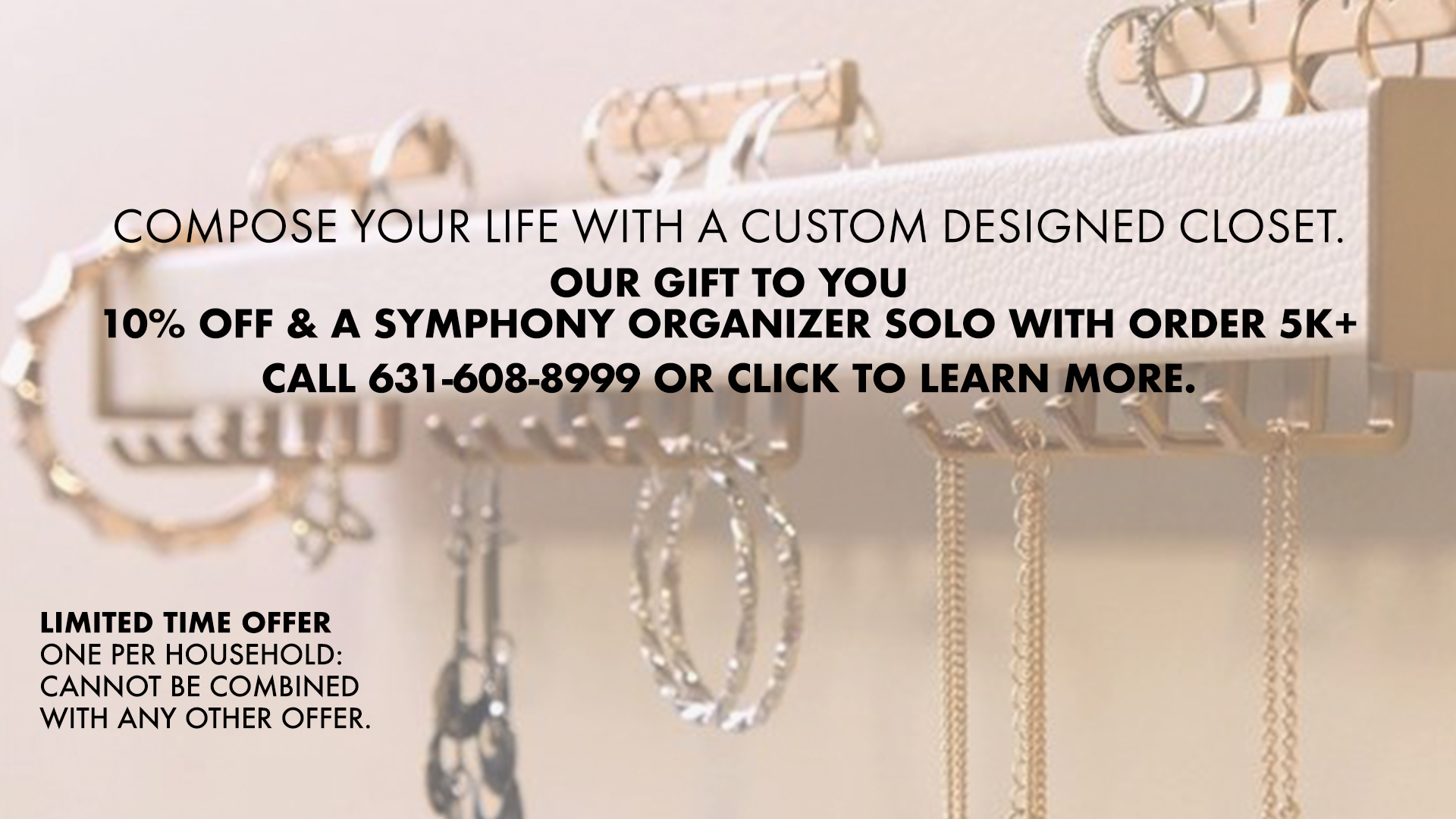 The Right Accessories Will Make All The Difference
Häfele / TAG Symphony Wall Organizer
The Symphony Wall Organizer is a low-profile solution for narrow spaces: we use it in Closets where space is at a premium and versatile storage is required.   Horizonal bars are covered in vegan leather and vertical bars / accessory hooks match the Hafele closet accessory finishes. From shoes to jewelry, to ties and hats—it's a functional piece that you'll enjoy as a stylish design feature on its own.
Visit our Closet Accessory Page to learn more >
Häfele / TAG Illuminated Glass Shelf with Synergy Elite Jewelry / Makeup Tray
The integrated LED lighted Glass Shelf provides a place to store and display smaller items, and also a secure tempered glass workspace.  The lighted shelf brightens any closet or dressing room, providing an elegant and useful design feature.
Visit our Closet Accessory Page to learn more >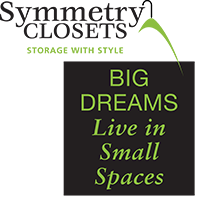 Walk-In Closets
Tips & Tricks from
Bonnie Reich
"We understand there is no such thing as a simple life, but a well ordered life is achievable through great design."