Back to School Organization
B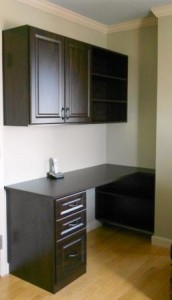 ack to school can bring lots of clutter in several areas around the home.  As storage professionals, we see all kinds of storage and work space problems develop while school gets into high gear.
Here are a few tips to alleviate the added stress:
(1)    Organize the family coat closet. If space allows, consider adding double hanging for the shorter jackets. Adding a shelf or two for a few extra pair of shoes and the kids' back packs does a lot to clear up the floor space.
(2)    This year, don't let the kids store their books and homework on the kitchen table; find a comfy space where they can do their homework and store their school supplies. This area can be just a small table or desk or even a big comfy reading chair with a bookcase for storage nearby. This way, all the school work and books can be contained in one area instead of overflowing throughout the family space.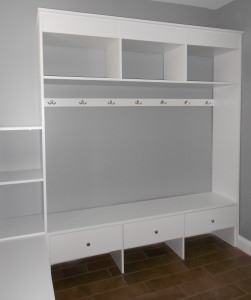 (3)    Keep the sports gear all in one dedicated space; an attached garage can be the perfect location. Just add a few hooks and baskets for cleats, helmets and pads and a tall bin or two for lacrosse or hockey sticks and baseball bats. You're freed from having all this gear stuffed into your front coat closet, or scattered in the entryway or child's bedroom.
(4)    Finally, if you have a mud room area — make the most of it. Using some hooks for the jackets, shelves for shoes, a few baskets for hats or gloves and a couple of bins for book bags can go a long way toward keeping your home clutter free and happy. And remember to include a small bench so the kids can put on their shoes before they dash off to class!
Have a happy autumn.