Organizing Your Home for the Holidays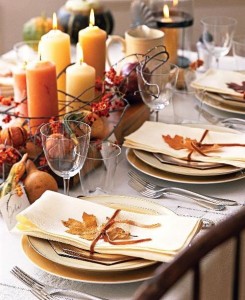 As the air starts to crisp, the fall and winter holidays are just ahead. This is a time of year when good storage can truly make everything go smoothly.
Inside the house, it's time to plan for Thanksgiving and the other winter holidays. These tips will help you have an organized and relaxed holiday home.
A few weeks before Thanksgiving:
Pull out your platters, gravy boats, goblets and other special dishes.
Examine everything for nicks and clean/set aside the serving dishes and silverware that will be needed for the big meal. If anything is needed to supplement, you'll have the time to shop for it.
If you're using equipment that you haven't seen since last year—like a turkey fryer, a pressure cooker, crock pot or bread maker—check that it is all in working order.
Sort through the tablecloths, napkins and table decorations to make sure there aren't stains on the only napkins that match.
Strategy: Set up a holiday zone in your pantry:
Set aside an area of the pantry for the special food items, like rice or cornmeal, chicken broth and stuffing mix. Having this zone makes it easier to drop the designated groceries into an easily accessible place in the kitchen.
If the pantry has enough space, the serving dishes, tablecloth and other table wear, flower vases and other items can be stored conveniently in the holiday zone.
Once the meal is done, everything can go back in this area. There's less chance of broken special serving pieces, and the organized storage of everything can be carefully staged from there.
Plan ahead: Stock up on holiday goods:
Now is the time to check supplies of candles and batteries. The stores have plenty of these now, but sometimes run out later in the season.
It's also a good time to find the good sales on fire logs or to get the big drop of firewood.
With these tips, you'll have a more organized, much calmer holiday season. Wishing you and your loved ones a happy holiday season!