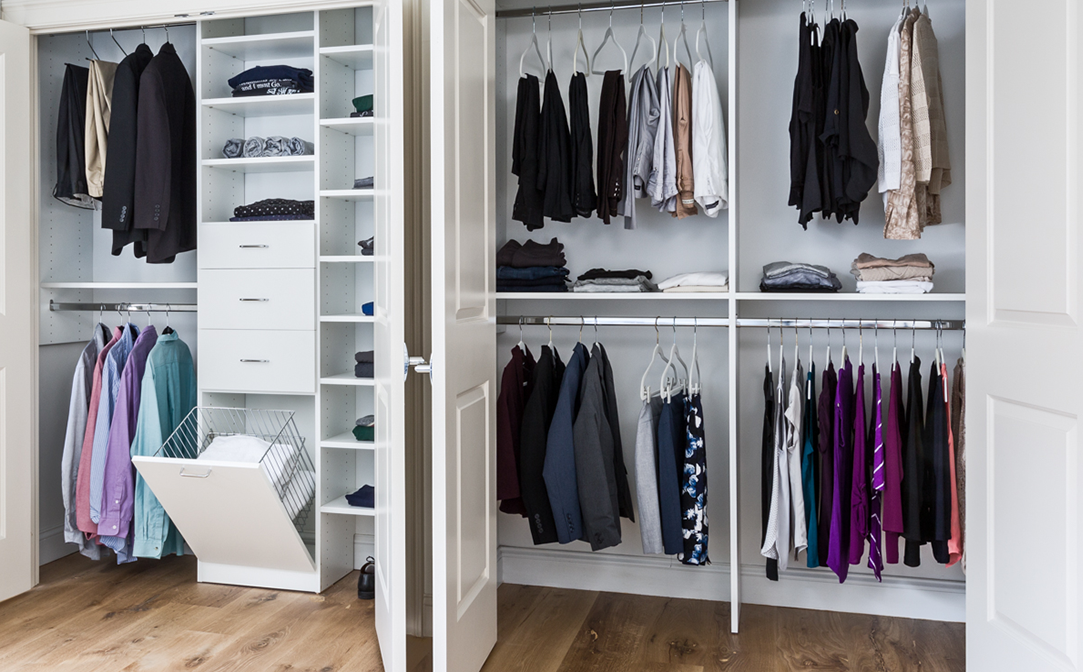 Relax and Smile!
You're going to love your New Reach-In Closet!
What can a reach-in closet do for you?
From daily clothing and coats, to pantry, utility and linen items—your reach-in closet is your everyday storage solution. Just add slide-out baskets, drawers, bins and specialized hooks, and a reach-in closet can do a lot for you. When it's set up properly for your storage needs, it makes your life easy.
At Symmetry Closets we always include:
A complimentary virtual consultation with our Designer
A complimentary 3D rendering
A custom solution manufactured in our NY factory
A professional installation
Our Business is Built Upon Your Referrals
"I just didn't like the way it looked every time I used the garage, so I said, 'Let me fix it.'… I just want to be happy. That's why I bought this house…. And when I go into the garage, I wanted to be happy…and that gives me happiness. Looking at a(n organized) garage. It's beautiful." -Raj Bhasin
A Symmetry Closets, Garage was featured in the Newsday article "Honk if you love my garage" by Arlene Gross

Symmetry Closets is a trusted vendor by Angie's List, NARI & the Interior Design Society.










Reach In Closet in East Meadow, NY. Photo courtesy of: Peter Braun & Wendy Interiors