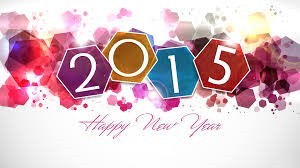 It's that time of year—the Holidays are here! Around the edges of the holiday bustle, the good times with family and friends, there are usually also the moments of quiet introspection—of being "in the moment." It's a good time to take stock of all the experiences we've had this year, and what we envision for the new one.
The reflective nature of the holidays is encouraged by all the lights and shiny décor we embrace to brighten the long nights and short days around the Winter Solstice. From the twinkling lights to the mercury glass candlesticks, to the ornaments on the tree and hearth, to the fireplace itself—we seek out light and good cheer.  As the holidays wind on down it's a wonderful opportunity to take the time, and make space for you.
It can be as small as scheduling ten minutes a day to breathe or meditate. Or perhaps spending an hour reading a book, or taking a walk one morning a week in the woods or beach with your dog/child/favorite sibling….
Space for yourself can be larger, too. It can manifest as breakfast in bed, a nice bubble bath, or someone helping you clean out the basement/garage/closet/or that drawer in the kitchen.   Some people would request a room of their own—to write, work out, do crafts, sew or knit, watch sports—the possibilities are truly limitless and fully customizable!   Let's make this year one of fulfillment, in which we get to enjoy achieving our goals. Let's also make this a year in which we get some of those essential moments to take a breath, sit back and gain some perspective.
So in the spirit of acknowledging all the different ways to be reflective this time of year—we wish everyone a Joyous Solstice, Merry Christmas and Happy Hanukkah, a Delightful Kwanzaa, and a Healthy, Prosperous New Year.