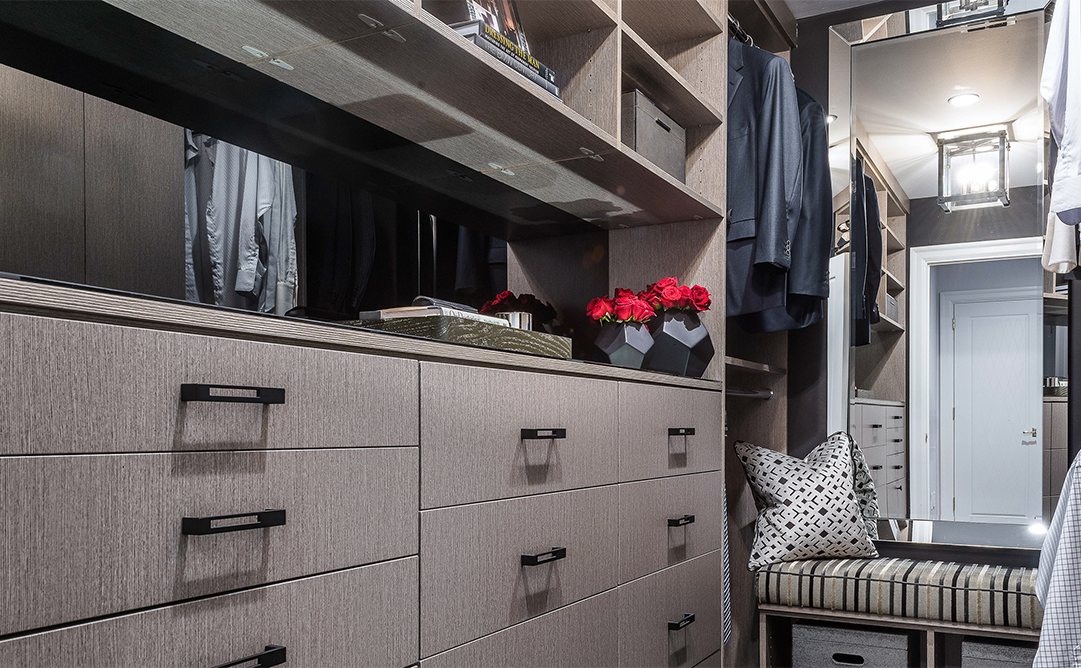 Optimized Storage For Him
A Custom Closet Just for Her
Your Luxurious Custom Closet
Get ready for the day with confidence
Get ready for the day with confidence—select your outfit and put everything away with ease. You enjoy shopping for your beautiful clothes; you should also enjoy your walk-in closet. Double hanging makes room for space-saving features, like built-in hampers and jewelry drawers. It's custom storage made just for you!
Walk-In Closets
Tips & Tricks from
Bonnie Reich
"We understand there is no such thing as a simple life, but a well ordered life is achievable through great design"
At Symmetry Closets we always include:
A complimentary virtual consultation with our Designer
A complimentary 3D rendering
A custom solution manufactured in our NY factory
A professional installation
Our Business is Built Upon Your Referrals
"I just didn't like the way it looked every time I used the garage, so I said, 'Let me fix it.'… I just want to be happy. That's why I bought this house…. And when I go into the garage, I wanted to be happy…and that gives me happiness. Looking at a(n organized) garage. It's beautiful." -Raj Bhasin
A Symmetry Closets, Garage was featured in the Newsday article "Honk if you love my garage" by Arlene Gross

Symmetry Closets is a trusted vendor by Angie's List, NARI & the Interior Design Society.










Third photo on top is courtesy of: Marlaina Teich Interiors and Design