Are You Longing for An Organized Pantry, Mudroom and Laundry?
Try a Combined Mudroom, Laundry & Pantry Space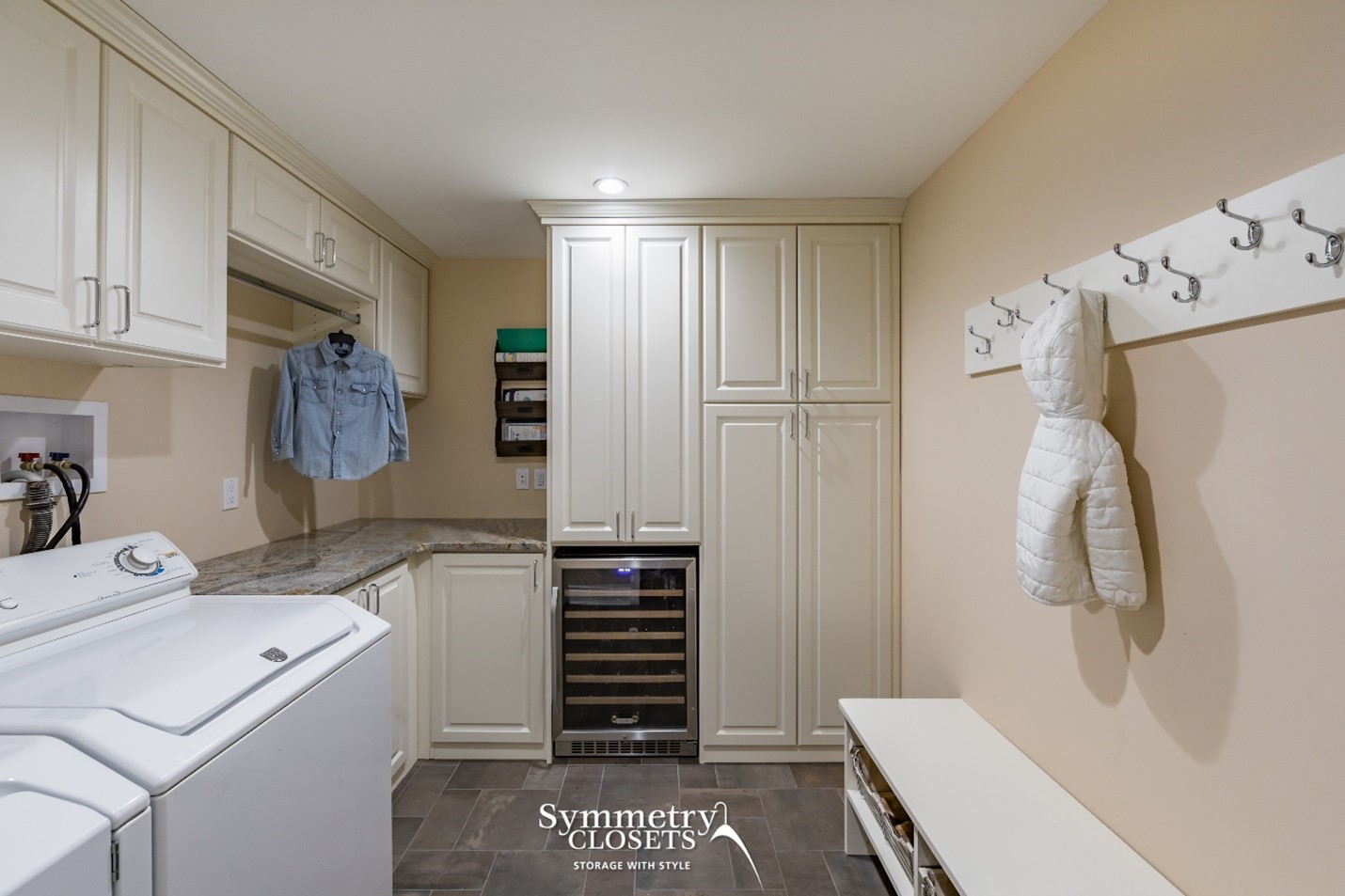 This Efficient Solution does it all! 
It's ideal to locate your Mudroom near the garage for the kids when they first come inside.  Store your family's belongings with hooks for backpacks and coats, slide out bins below the bench for shoes.  
Because this Pantry is in a public area of the home—and is the first thing you see when you glance into the room, it was very important to have everything hidden behind doors.  It's also a great place to stash household items when a quick clean-up is needed. Locating the wine cooler in this room also frees up space in the kitchen.
A great Laundry area has convenient drip-dry hanging, a folding area and lots of storage behind doors. That way, there's plenty of space for laundry supplies and for bulk purchase items.
This room is heavily used by the family every day—and because it was thoughtfully designed, it always looks presentable for surprise company.
Hafele Symphony Organizer – A Modern Mudroom Solution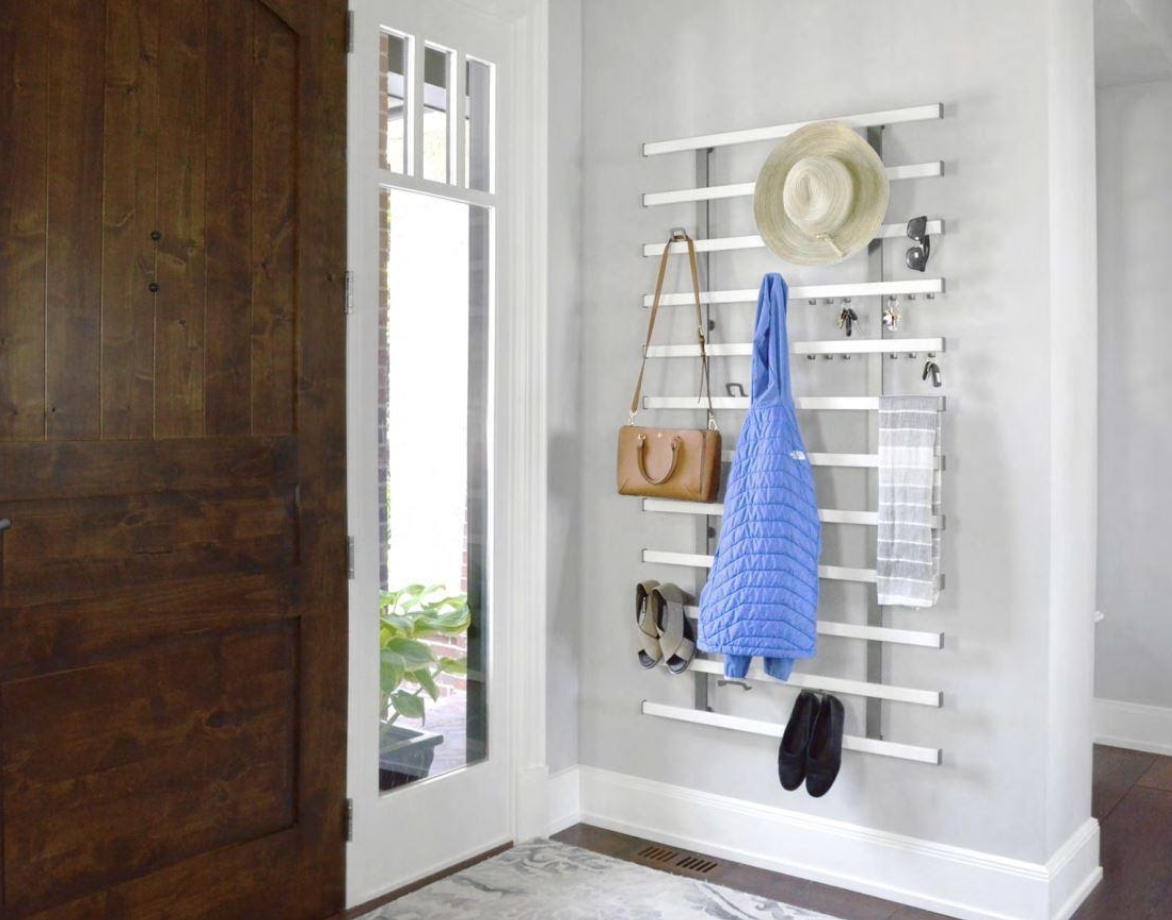 The Hafele Symphony Organizer is the perfect addition to any home.  With its unique structure you can store almost anything you want, and it's the ideal solution in a narrow space like a hallway or entryway.  Just hang up your belongings once you walk in the door – everything including your coat, shoes, purse, hat, sunglasses and keys.  And it looks beautiful too.
Spacious and Serene Laundry Room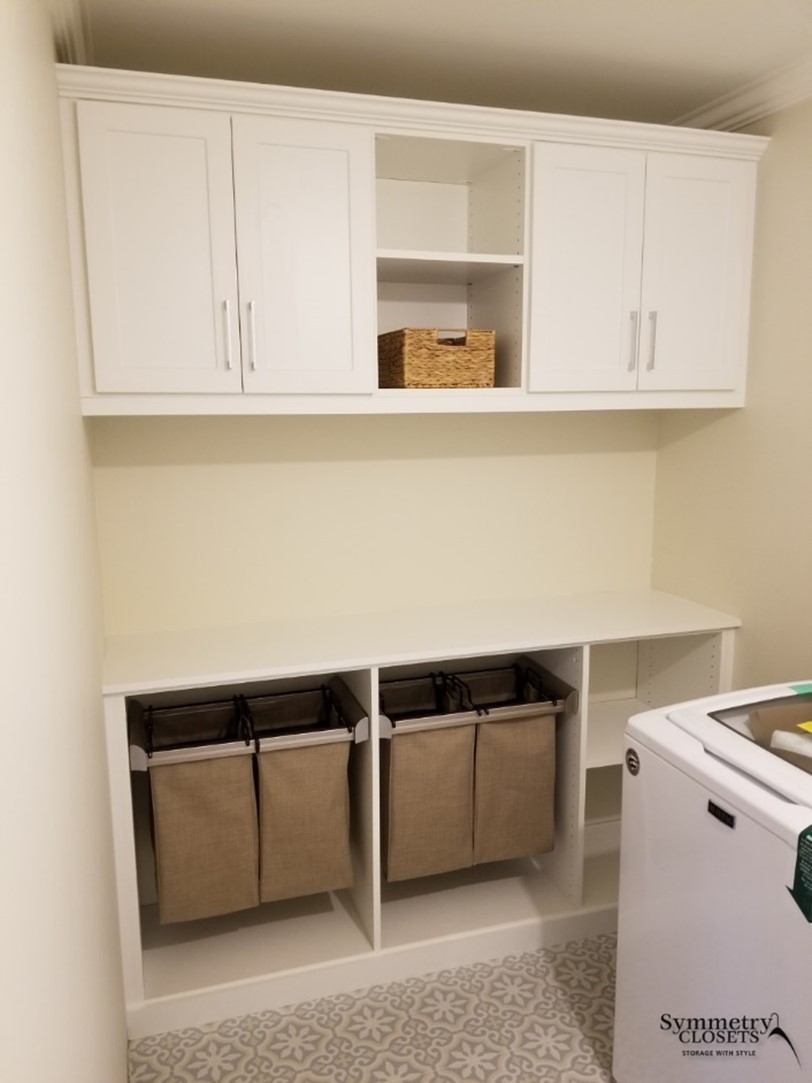 The Best Pantry is the one designed for You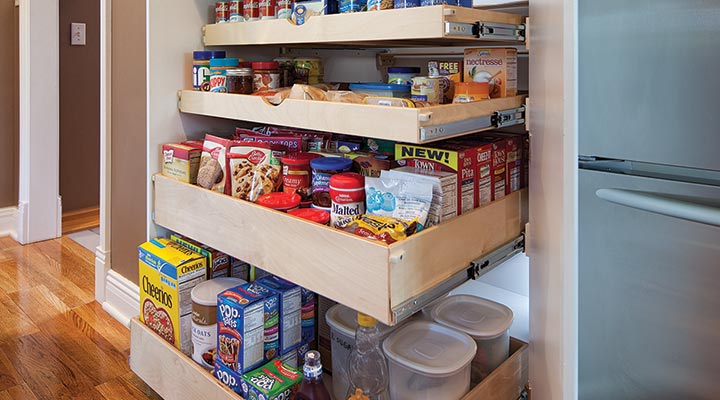 This Pantry with pull-out storage allows easy access to deep shelves.  Place your kids' snacks down low, easily within reach; small cans and boxes are within adult reach; tall vases, outdoor/picnic gear and overflow kitchen storage goes above.  Everything always looks neat and tidy—and you know what you already have before you go shopping!
So, if you've been longing for an organized pantry, mudroom and laundry, we're sure that some of the solutions that worked for these homeowners will work for you too!



We believe Big Dreams do live in Small Spaces!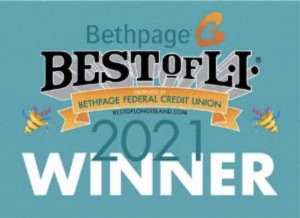 Visit the Contact Page to schedule an appointment to stop by our Factory + Showroom  & Virtual Showroom.