Ready to celebrate Oktoberfest with your Pro NY pals?  We are!

 
Featuring delicious local 1940's Brewing Company beer and  
delectable German treats & fun give-aways. 
Inviting Home Remodeling friends to enjoy the refreshments, take a tour of Symmetry Closet's new manufacturing facility, and learn more about the exciting new PRO NY organization.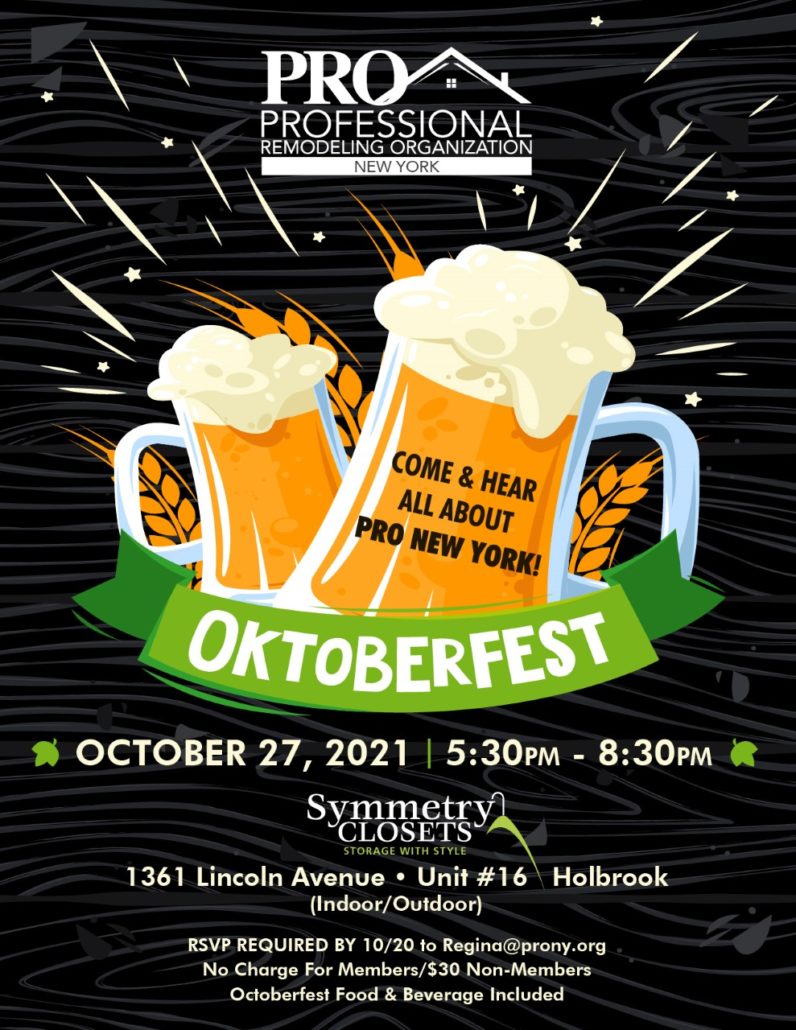 October 27th 5:30 PM (indoor/outdoor) at 
Symmetry Closets 
1361 Lincoln Avenue, #16 
Holbrook, NY 11741 
RSVP: Regina@prony.org