We're having great weather for Memorial Day Weekend 2019—so we'll all be outside, seeing the Bethpage Air Show, opening the pool for the season, planting some flowers, visiting the vineyards out East—enjoying summertime magic.


I also love to take a little time inside. When I have a holiday weekend, it's a golden opportunity to do small projects–to put a little order in our homes. The best way to do it is to make it manageable. These are three 1-hour organization projects—you'll free your space and clear your mind.

1) Clean out your Closet

It's been a stop & start kind of Spring. Most of us still haven't switched out our winter clothes from the closet.


But, it's Summertime—so it's time!


If it seems overwhelming, just set some limits! Set a timer for 1 hour—now Get Started!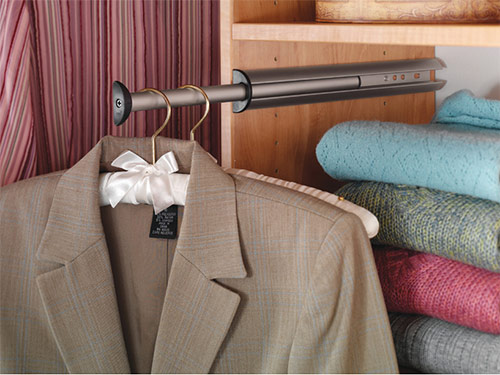 Anything that's warm and wooly either gets packaged for next winter or put into the Washing or Dry-Cleaning hamper. Remove and stack turtlenecks, long sleeves, winter slacks and jackets, heavy socks and tights.
If you have an off-season closet, that's where they'll live. If not, either stash them in a select corner of your closet or designate drawers just for the winter goods.
Now you have room for the spring & summer clothes—doesn't it feel nice to see the lightweight shirts and pants, the sheer shrugs and maxi-dresses?
Final step—as the timer rings, get yourself a delicious adult beverage and relax. You deserve it!

2) Clean out the Refrigerator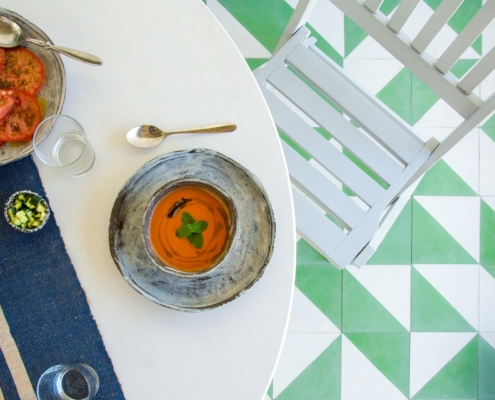 We're officially starting to cook outdoors! It's a great excuse to clear out the fridge & make room for the delicious, healthy, fresh food you want to eat this time of year.
Set your timer for 1 hour. Pick a quadrant or drawer and remove everything from that area.
Use the glass cleaner of your choice to clean the shelves thoroughly. Rinse & Repeat—remember to clean the door storage as well.
Clean the bottom of any jars, bins you removed.
Review everything you took out and only put back the food that's still fresh and still useful.
Throw out the old stuff. And if you have veggies or fruit that are still good, but starting to fade, you can use these tricks:
Cut up veggies and either freeze for soup (great for lettuce and other wilted greens), or use the veggies this weekend in frittatas or stir-fries, or repurpose them in a fantastic Gazpacho (more on this later).
Cut up fruit and chill for a refreshing, healthy dessert. If your apples are getting mushy, they can make a great simple apple sauce. If your bananas are getting brown, freeze them and use them when you want to make banana bread. Lots of fruits work well on the grill as well.
3) Reuse Leftover hot dog buns and hamburger buns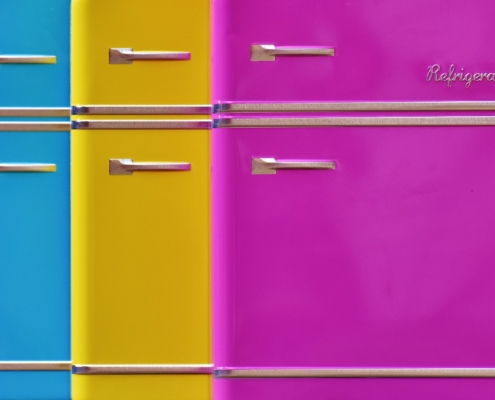 It's the end of the weekend, and you've got all this leftover bread. You can freeze it (which for me means I'm just deferring eventually throwing it out, riddled with ice crystals).
These are a few easy suggestions to use the buns throughout the week, as a part of your healthy family dinners.
Make a Quick Gazpacho—and use the bread to thicken it. 20 minutes = Lunch!
Make a Breakfast Casserole or Strata—there are lots of variations. From savory to sweet, it's a fun way to feed a crowd. And it's delicious with your morning coffee or tea.
Make your own Homemade Breadcrumbs—more flavorful than the store-bought ones & you can add the hard aged cheese of your choice (my favorite is sheeps milk Pecorino Romano).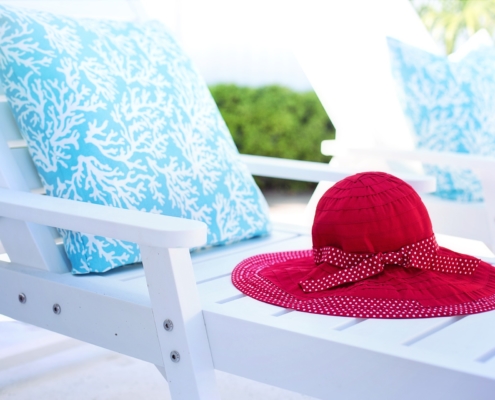 So let's all enjoy our holiday weekend!
Fill it with fun & sun, and a little closet organization too.
We can take back the cluttered spaces, breathe easier, and have a healthier home too!
Happy Memorial Day!